Prairie Track & Field Goes Coed
The Prairie High School Activities Office is pleased to announce the reorganization of the boys' and girls' track and field program for the 2021 Spring season.  Prairie is proud to add track and field to the coed approach already successfully implemented for cross country.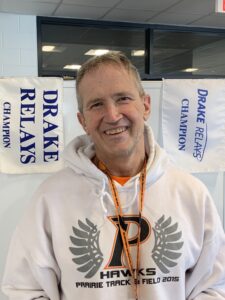 Long time boys' head coach, Bill Schwarz, has been selected to take over as the Team Director for the combined program.  During his 20 years as boys' head coach and 27 years in the program, there have been 10 Drake/State relay champions, 14 Drake/State individual champions,  2016 Drake Hy Vee Cup Champion and the 2016 State Team Champion.
In addition to team and individual recognition success, Schwarz has received multiple National, State and Regional Coach of the Year Honors by the National Federation of State High School Associations and the Iowa Track Coaches Association.  When asked what he felt was the most important benefit for combining the programs Schwarz said "The talents of gifted coaching staffs will merge to implement efficient and effective training and competition. All athletes will benefit from the focused event specific coed training.  In addition, the coed competitions will increase school spirit and visibility of the track programs."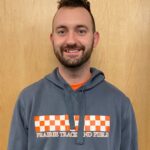 Michael Tierney will lead the speed crew and assumes the role of Head Girls' Coach.  Coach Tierney is a track mastermind who has delivered several individual State and Drake Relays champions and guided the P Hawks to a team state championship.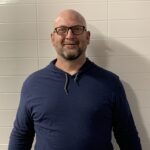 Jeff Moeller will lead our throwers and will be in charge of our boys team.  Coach Moeller is an outstanding technician and has had a prolific presence in des moines with athletes winning multiple medals including 4 golds.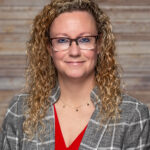 Tami Skriver brings a wealth of experience and takes the reins as the program strength coordinator.  Her diverse experiences provide the perfect background to build all of our athletes into champions.  Coach Skriver will also work with our sprinters and will be in charge at girls' meets as well.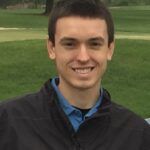 Matt Lorenz returns to lead our distance and mid-distance runners.  Coach Lorenz is an outstanding athlete in his own right, being a member of the Prairie Wall of Fame and having earned a couple state championships.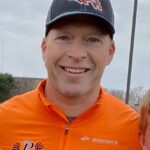 Dr. Clete Younger will again lead our hurdlers.  Dr. Younger has a nearly perfect record of taking our shuttle teams to the state meet and has also coached several individual state and drake champion individual efforts.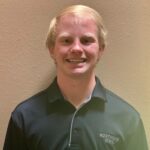 Aaron Hardcastle joins us this year, working with our distance/mid-distance athletes.  Coach Hardcastle's experiences as a college competitor as well as coaching at Mason City High School will be a great benefit to our athletes.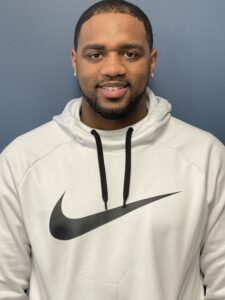 Demetrius Harper is a highly decorated sprinter and jumper for the Prairie Hawks.  He joins our staff as lead jumps coach and will work with sprinters as well.  Demetrius is a Prairie Hall of Fame member, having won 8 medals; 4 of which were gold at Drake and State.  His 1008 varsity points remains atop our  all time career points scored chart.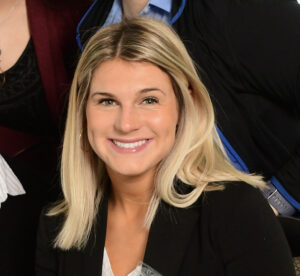 Jade Romagna joins us this year, working in all areas but specializing in the hurdles assisting Coach Younger.  Coach Romagna was state qualifier and medalist in track & field for Dubuque Wahlert in Des Moines in the multiple events as well as a Drake qualifier in the 4×800 three times.  She also was on several state qualifying teams for cross country.  Jade competed at the collegiate level for the University of Nebraska at Omaha and University of Dubuque.  A graduate of the University of Dubuque, Jade still holds the records for the 4×800 and Distance Medley Relay. She was also a Drake qualifier at the college level for the DMR.
Kaden Schilling  joins us as a throws coach after a very successful high school career for the Prairie Hawks.  A 2 time competitor at each of the Drake Relays and The State Meet, Kaden brought home 3 medals.  He competed at the Kansas Relays and was selected to compete and medalled at the statewide senior spotlight all star meet.